Register your child/children for the most exciting league in Ottawa, the Glow Wars Nerf Gun Battle League.  We're getting kids off the couch, away from the media devices and keeping them active every week with these exciting leagues running Tuesday to Thursday from 5:30 PM to 8:30 PM.  From March to May (12 weeks) your child's team will battle weekly against another team with a 5:30 PM, 6:30 PM or 7:30 PM start time; each week will be different with the schedule being released at the end of February.
League battles last 1 hour and GlowSport provides a team leader/mentor for each team, referee for each match, glowing team jersey, glow war face paint (non-toxic), Nerf guns, ammunition and safety goggles. Your son or daughter actually gets to keep their jersey but are asked to wear it each week to the battle.
Space is limited so register before leagues are sold out!
Tuesday – Ages 7-11
Wednesday – Ages 8+
Thursday – Ages 8+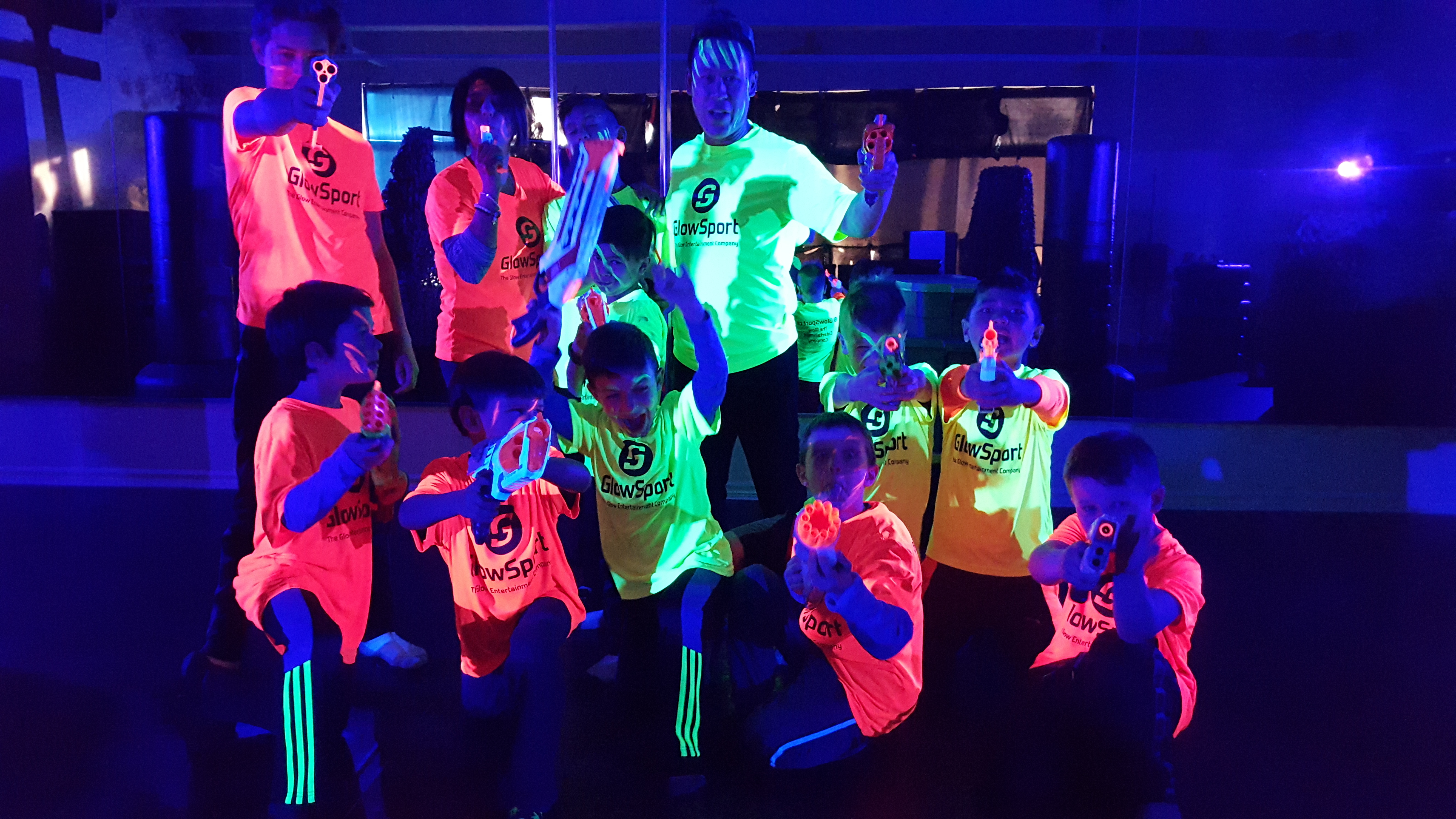 [[[["field28","not_equal_to","1"]],[["set_value",null,"1",null,"field28"]],"and"],[[["field30","equal_to","Single"]],[["show_fields","field29,field9,field22,field24,field25,field33,field35"],["hide_fields","field31"],["set_value",null,"",null,"field31"],["set_value",null,"226",null,"field27"]],"and"],[[["field30","equal_to","Team"]],[["show_fields","field31"],["set_value",null,"2260",null,"field27"],["set_value",null,null,null,"field25"],["set_value",null,null,null,"field9"],["set_value",null,null,null,"field22"],["set_value",null,null,null,"field24"],["hide_fields","field9,field22,field24,field25,field33,field35"]],"and"]]