GlowSport, The Glow Entertainment Company, makes anything you can imagine glow in the dark. Whether hosting glow events or having us transform your venue, we are the experts in glow. Consult one of our GLOW EXPERTS today!

Once thought dangerous and impossible, GlowSport has made playing sports in the dark as normal as checking the time.  Luminescing anything you can imagine from: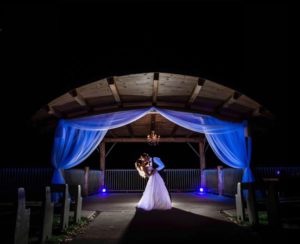 Sports & Sporting Events

Venue Conversions to GLOW


Weddings

Team Building Experiences

Corporate Events

Birthday Parties

Fundraisers

School Spirit Days

Summer Camps
Frequently Asked Questions
What is GlowSport?
GlowSport is a pioneer in blacklighting entertainment, bringing any event you can imagine to lite.  Fully mobile, we host events from British Columbia to Newfoundland creating incredible luminescent environments & experiences from coast to coast ranging from sports games to school spirit days to glistening club events.
Can sports really be safe in the dark?
All GlowSport's sporting events are 100% SAFE. With GlowSport's superior understanding through intense research, we have finally made playing sports in the dark essentially the same as playing them in their normal setting…only far more fun. After a short period of adjustment to the lighting and environment, you wouldn't even want to return to the regular stuff again…
Doesn't UV lighting cause cancer?
Although studies have linked UV rays to cancer, blacklights are actually harmless as they emit UV-A rays only. Only lamps emitting UV-B and UV-C rays are dangerous to humans and we have no interest in those.
Does GlowSport have any age restrictions?
If you can walk or run, you can participate in GlowSport. We sometimes restrict certain sports in some ways depending on the age and skill level of participants participating in the event. These alterations do not change the sports or restrict game play, they only serve as safety precautions.
Where does GlowSport host their events?
We are fully mobile and will bring the glow anywhere coast to coast! Book your private event now. Our headquarters are based out of Ottawa, ON. For weekly events in the Ottawa and Toronto (Coming Soon) areas please check the links "613 Events" & "416 Events."
What should I wear/bring?
You require a non-black soled pair of gym shoes to enter the event. We recommend wearing athletic clothing such as t-shirt and shorts. Remove all jewellery or anything you would usually take off prior to game play.
For participants who wear glasses, take the usual necessary precautions you would take when playing any sport.
What is GlowFest?
GlowFest is the world's biggest glow in the dark festival. Featuring numerous different sports at a large public venue, experience GlowSport as close up or at whatever distance you choose with your friends and family. While protected by fencing spectators may safely walk around and watch people participate in the different activities hosted each festival day, get painted up in glowing UV paint and even participate! COMING 2017…