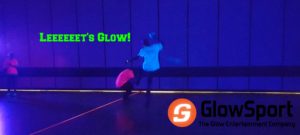 Adult Glow Dodgeball Night
July 28, 2017 – 6:45 PM
Join us at the Community Christian School in Metcalfe for Adult Glow Dodgeball Night – who's got that arm!? Doors open at 6:45pm and games start at 7:00pm. Jerseys and glow war paint supplied by GlowSport for the evening. Teams will be made on site and games will run until 8:30pm – must be 18+ to participate. (We use soft rhino skin glowing balls so don't be shy, come release your glow!)

Servin' the Glow II
August 4, 2017 – 9:00 PM
Join us for an incredible night of fun at Max Volley on August 4 as we serve up that Glow! Last month's beach volleyball event was such a success we had no choice but to host another in August. Glowing jerseys supplied by GlowSport and a water is included in your registration. Everything starts at 9:00pm and the lights shut down at 12:00pm. NO SPIKING (Unless a court of advanced players is formed). Teams are made on site and rotate throughout the evening for optimal fun.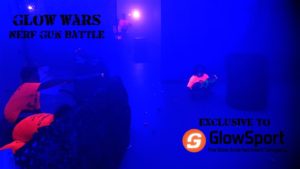 Glow Wars – Parents vs. Children
August 5, 2017 – 12:00 PM
PRE REGISTER YOURSELF & YOUR CHILDREN to be on on one of two teams battling it out on the Glow Battlefield. Duck behind obstacles avoiding enemy darts while completing specific objectives with your unit. Glow Jerseys, war paint, safety goggles, guns and ammo all supplied by GlowSport.  All games are refereed to ensure optimal safety and fun with rounds lasting no more than 5 minutes.  Eliminated players wait and watch as their unit battles it out to complete the mission. Once the round is over players gear up for the next mission and glow at it again!
ALL Nerf guns and ammo supplied by GlowSport, please bring water and indoor shoes
This activity is safe for persons aged 5+
After a safety briefing, all players gear up and wear protective eye wear supplied by GlowSport
Glow War Paint is applied
Players eliminated in game play wait in the briefing room while the mission is completed, cheering on their unit
Referees supervise each game for safety and an optimal experience – Endless fun and adrenaline rush included
Physical contact is not permitted to ensure player safety
Toddler Time – Let's Get Glowing
August 13, 2017 – 12:00 PM
Glow Parties aren't just for adults anymore, kid's are glowing now too! Bring your toddlers out for an afternoon of glowing fun featuring all kinds of different glowing balls and things to play with. Glow face/body paint is also provided for kids wanting to glow to the next level enhancing the experience. Doors open at 12:00pm, FREE for parents.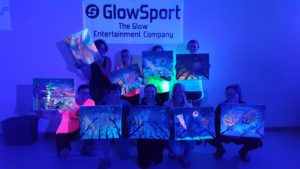 Paint Night
August 25, 2017 – 6:30 PM
Join us for the second summer edition of Glow Paint Night at the GlowSport Events Center! Allow our professional instructor to guide you in making a masterpiece like a true Vincent Van Glow. Doors open at 6:30pm with the painting to start at 7:00pm. Indulge in the most elaborate charcuterie starting at 8:00pm with upbeat tunes filling the room. Paint Night will never be the same once you've come and glowed!