Warning
: count(): Parameter must be an array or an object that implements Countable in
/var/www/wp-content/plugins/formcraft3/formcraft-main.php
on line
1064
Welcome to GlowSport Ottawa East!
1590 Liverpool Court Unit #4
What can I expect from a Glow Wars Nerf Gun Battle?
Picture paintball or laser tag…but a version that glows where you know you've been tagged without feeling like you were actually shot.  Basement battles are fun but our Nerf Gun Battles are an experience unlike anything else; fit for just about anyone.
Book your battle today for a family friendly experience that your group will talk about till they see each other on the battlefield again!
All Packages Include
Ages 6+ (Younger participants permitted with restrictions)
GlowSport uses tables and items on site to create a battlefield
Enhancements such as smoke machine or camo netting included
Includes 1-2 teammates to run the event
Structured missions and refereeing ensure mayhem is limited
Guns, ammunition and safety goggles provided by GlowSport
Glowing war paint
Glowing rental jerseys for the event
What are my party options?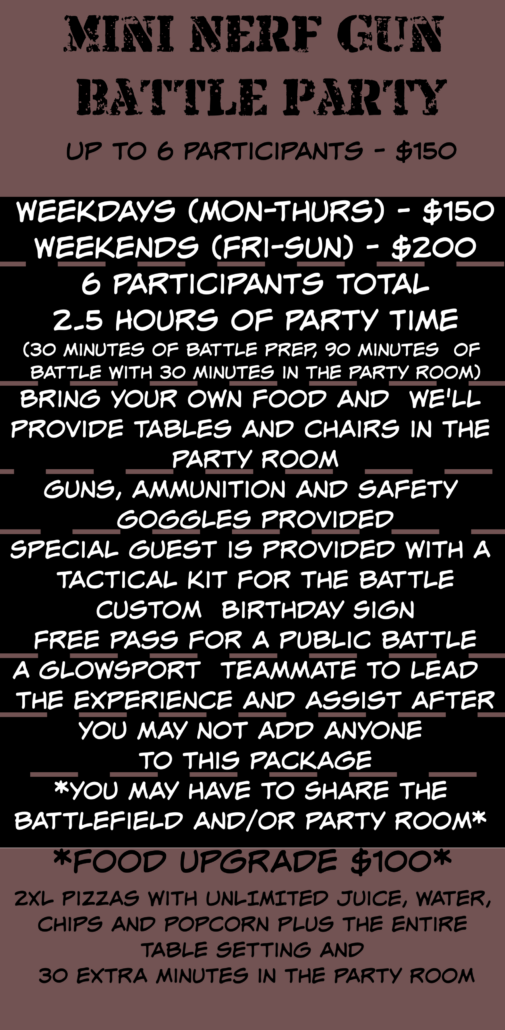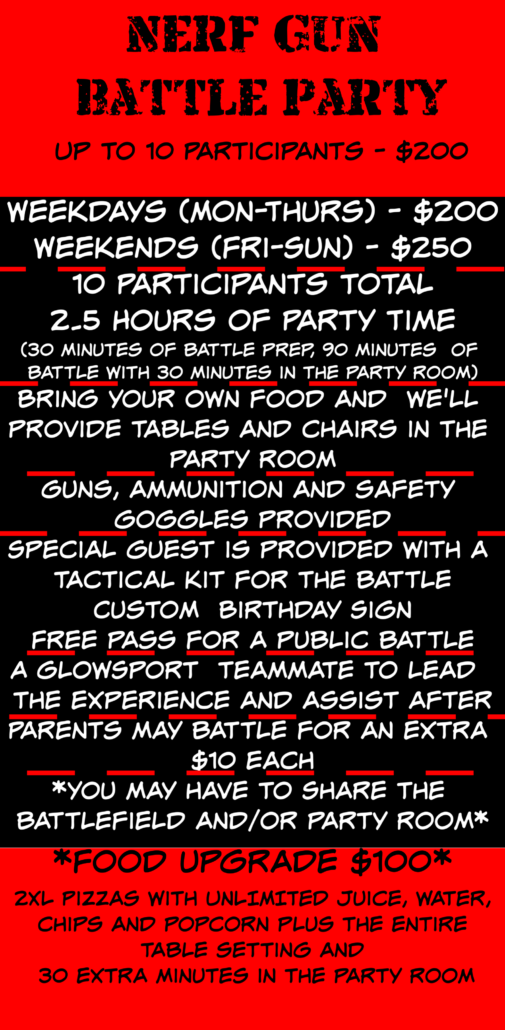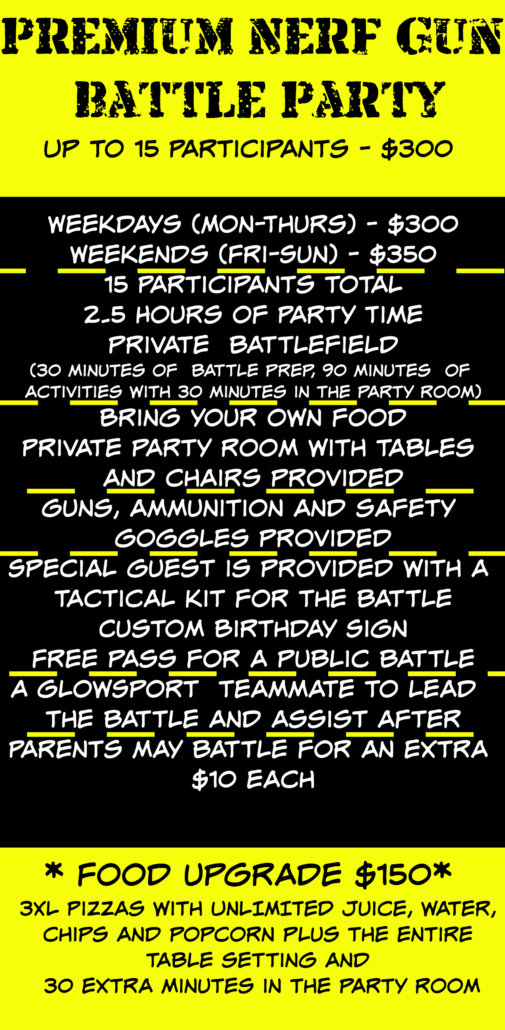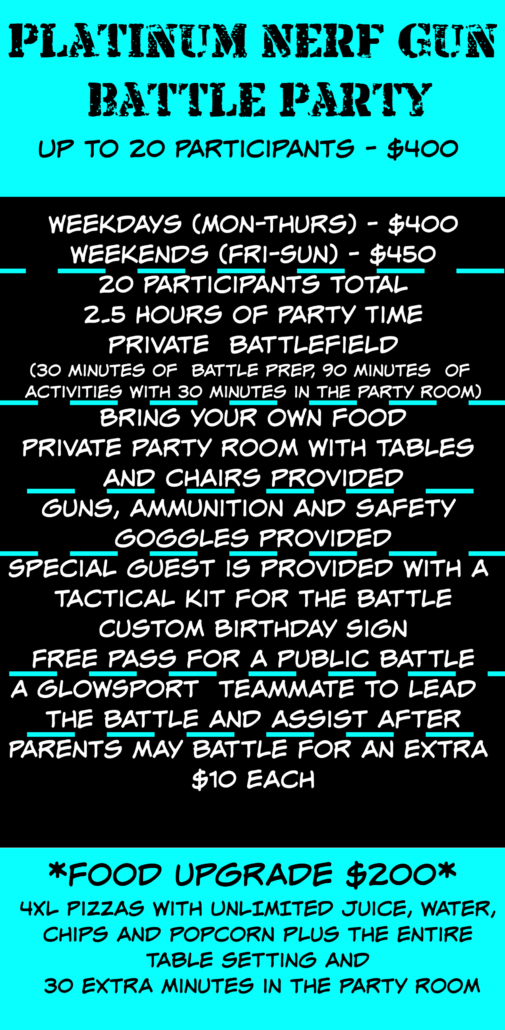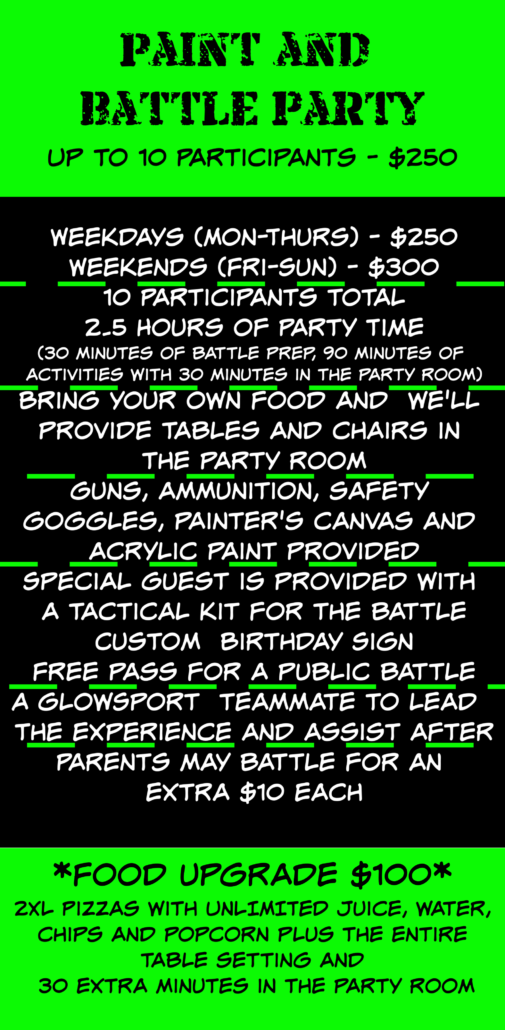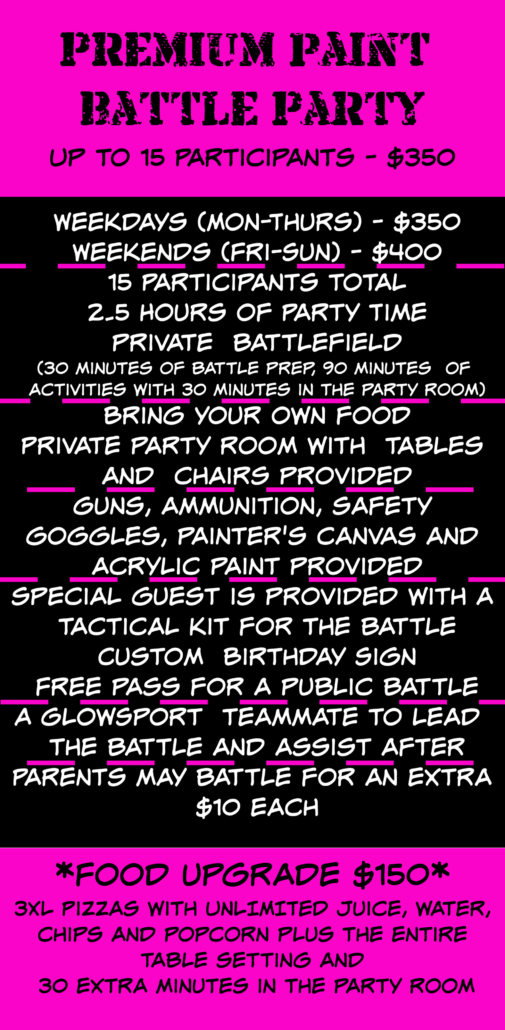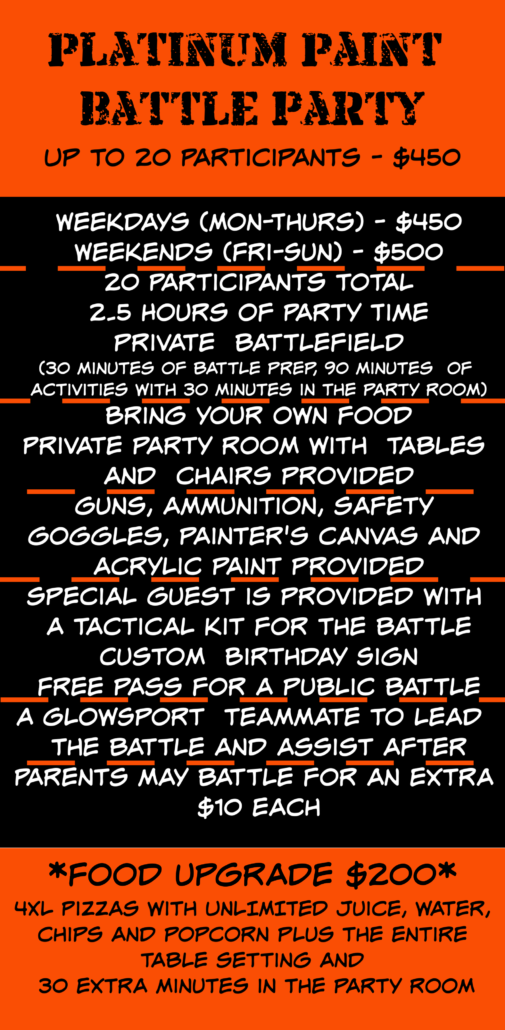 What are package upgrades available to me?
JERSEY UPGRADE – Participants keep their premium GlowSport jerseys when they leave instead of returning them for $15/participant (40% off the regular price)
LOOT BAG UPGRADE – All participants take home a GlowSport lootbag containing a mini nerf gun, darts and some sweets for $10/participant
RIVAL BATTLE UPGRADE (Ages 10+) –  Upgrade your parties guns to the much more powerful and accurate Nerf Rival series including full face masks for $100.00 total
BATTLE CAM UPGRADE – GlowSport provides a custom Battle Cam attachment for the Nerf gun so you may film the party for $15/Battle Cam
SUPER GLOW UPGRADE – Includes either glowing nail painting OR vibrant glowing hair chalk for all participants for $20.00 total
Why is this experience so thrilling?