With a strong team you can accomplish anything.
Whether athletically inclined or not, our glowing activities allow every participant to enjoy the experience.  We provide all of the necessary equipment, music, glowing jerseys and glowing face/body paint for every activity.
Glow Skating, created by GlowSport, takes an entire arena and brings it to life with our glowing technology. Our glow application makes all of our activities safe, fun and good exercise for the participants.  All the participants on the ice glow while the event is glowing on with the help of jerseys we provide.  You can even have new jerseys made in lieu of the rental jerseys – fully customized for your team. For Glow Skating we provide a full professional sound system with a mic.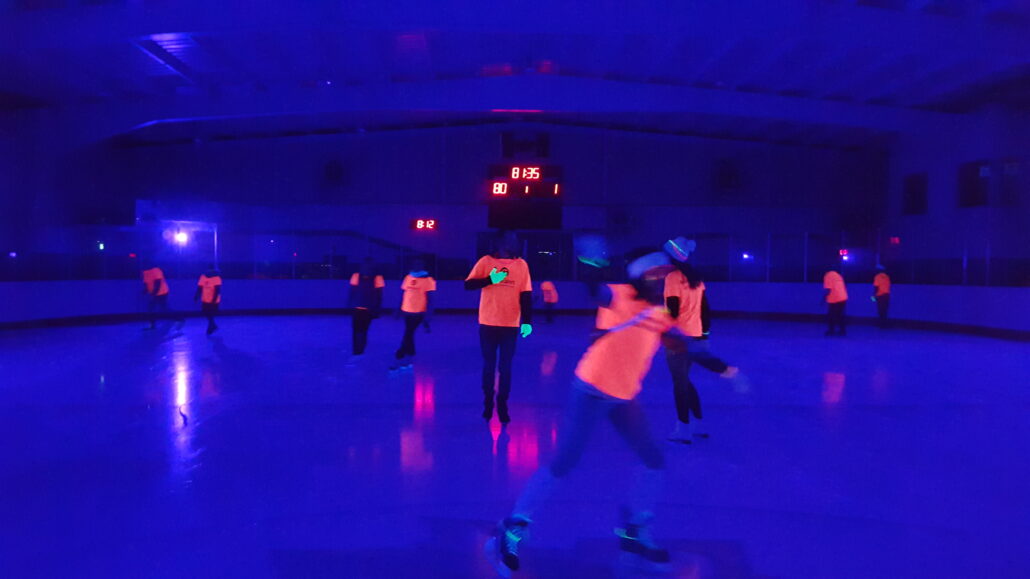 Package Options Include
90-180 minutes of activities

With or without food provided

Glowing jersey rental

Glowing face/body paint

All necessary equipment provided

Venue for the event

Music to compliment the activity

$15-$30 per participant