Warning
: count(): Parameter must be an array or an object that implements Countable in
/var/www/wp-content/plugins/formcraft3/formcraft-main.php
on line
1064
Whether a birthday party, sports team or a group of friends we make it easy to bond and unite. With so many different guns, missions and options for each group every experience can be custom tailored to your groups needs. All the guns, ammunition, safety goggles/masks and team jerseys for each group are provided for you.
However big your group is, we'll get you battling.  For bigger groups feel free to call us at (613) 878-8793 for more details!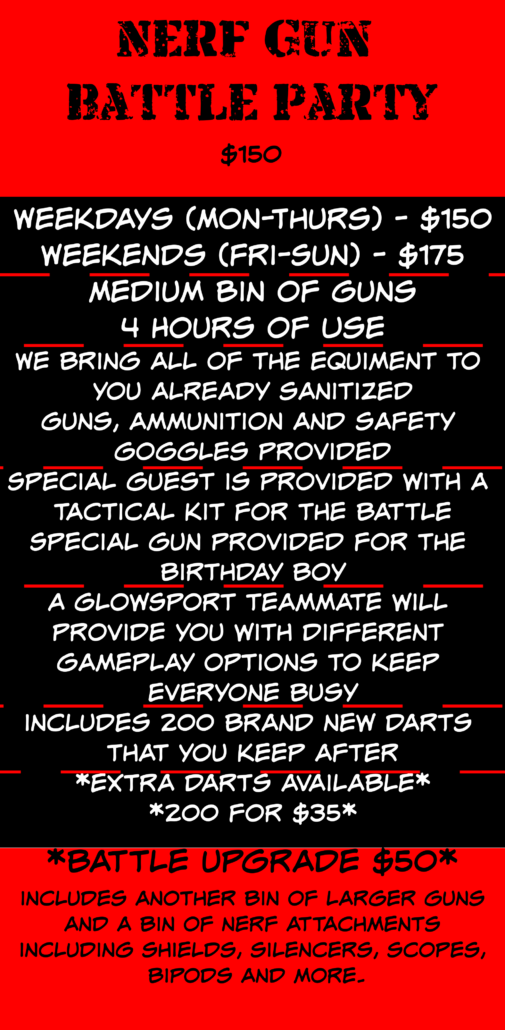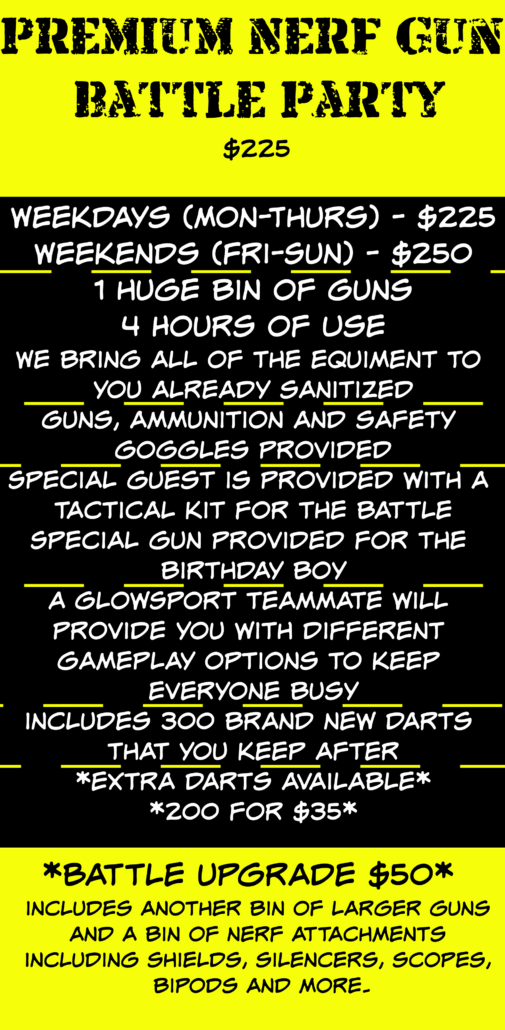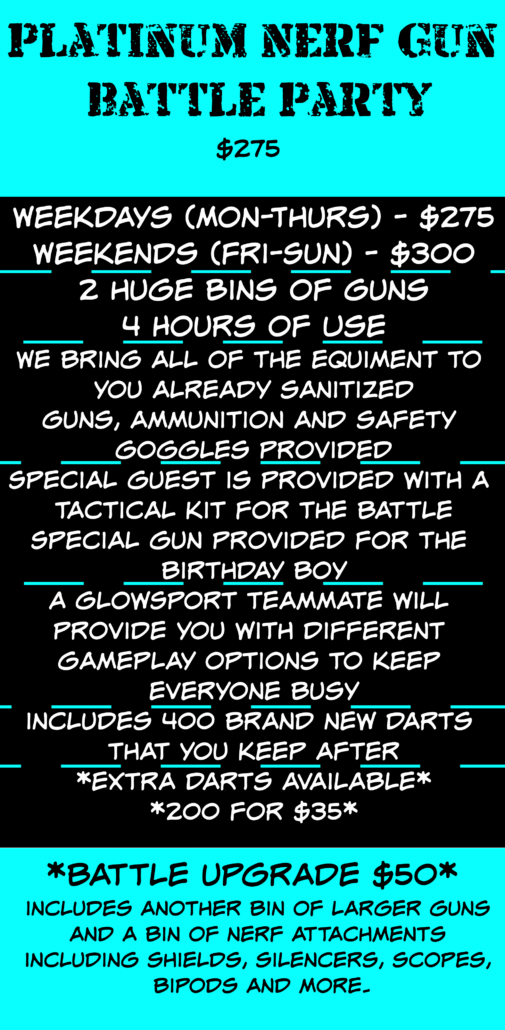 What kind of guns are provided?
All packages are provided with a laser tag option should you prefer that to Nerf guns. For regular Nerf gun battle parties the guns range from simple single shooters to clip loaded machine guns. Depending on the party option, your bin of guns will vary.
All Packages Include
You set the age limit – its your party
Enhancements such as smoke machine or camo netting available upon request
Includes all the Nerf guns required for the event
Structured missions and games available for you to use
Ammunition and safety goggles/masks provided
Rental jerseys for the event to separate teams easily
Bin Options
Includes 20-30 small guns, 10-20 medium guns and 10 large guns
Includes 30-40 small guns, 25 medium guns and 15 large guns
Includes 40-50 small guns, 30 medium guns and 20 large guns
Includes 20 large guns and extra clips
Includes shield, silencer, dart rail, scope, extra clip and dart belt