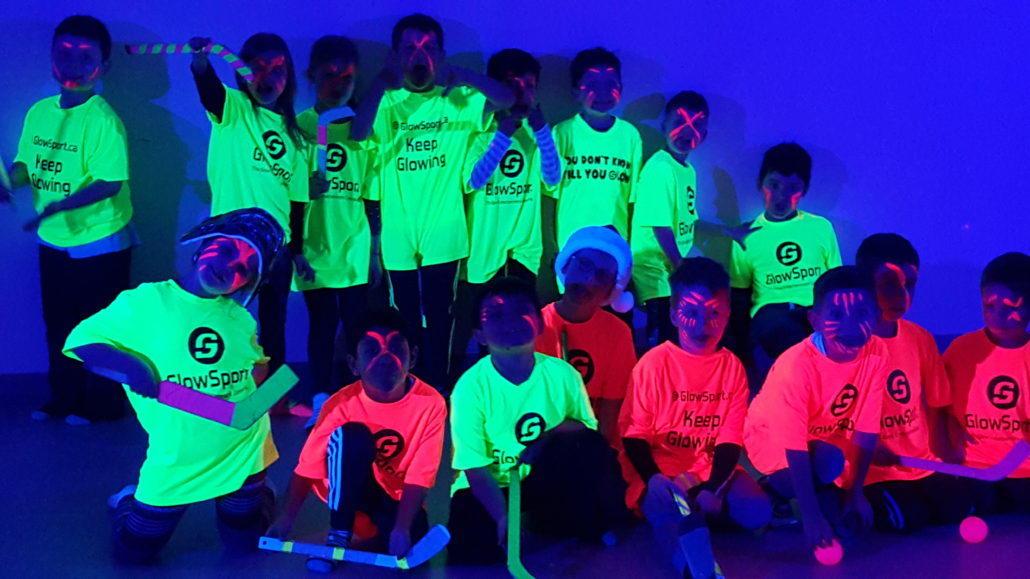 How does a glowing event in your gym work?
GlowSport turns your gymnasium into a glowing environment where groups of any age or skill level may participate in all kinds of activities or sports throughout the event.
With our friendly, BILINGUAL services we'll come out and your program gets to shine!
What are my glowing options?
Activities Include
Soccer
Dodge Ball (Soft Foam Balls)
Mini Sticks
Hand Ball
Basketball (Additional fees may apply)
Volleyball (Some equipment must be provided)
Badminton (Some equipment must be provided)
Fun Bin (Ages 5 and under)
Glow Games and Streamers
Glow-Taekwondo (Not offered in French)
What's GLOWING down at one of our visits?