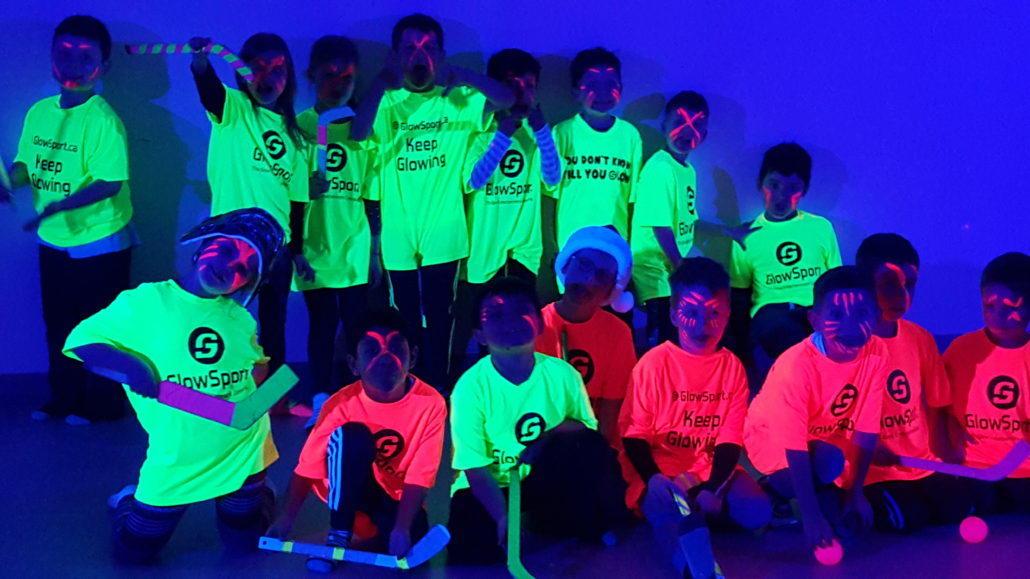 How does a glowing event in your gym work?
GlowSport comes at the beginning of the day and turns your gymnasium into a glowing environment where groups of any age or skill level may participate in all kinds of activities or sports throughout the day. All equipment is pre sanitized before it arrives. All jerseys are washed between each use and we provide enough jerseys that all participants may have one.
The teammate will then educate your team how to use the equipment and provide potential games for whatever activity you have selected.  After that, your team takes over and your group enjoys the activities throughout the day. At the days end, a technician will return to take all the equipment back.
What are my glowing options?
Activities Include
Soccer
Laser Tag
Nerf Gun Battle
Dodge Ball (Soft Foam Balls)
Mini Sticks
Hand Ball
Basketball (Additional fees may apply)
Volleyball (Some equipment must be provided)
Badminton (Some equipment must be provided)
Fun Bin (Ages 5 and under)
Glow Games and Streamers
Glow-Taekwondo (Not offered in French)
What's GLOWING down at one of our visits?